Fish Meal (protein: 64-70 - Komatipoert
Thursday, 17 October 2013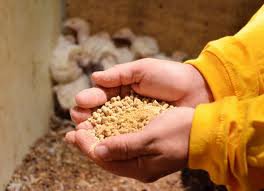 Item details
City:
Komatipoert, Mpumalanga
Contacts

Jason

0603219330
Item description
Fish Meal, a product used in the production of feedstuffs, which are used to feed pigs, poultry, unweaned farmed ruminants, is mostly made from the dried, milled remains of fish processing. There are two methods of drying the fish meal: the hot-air method and steaming. To create 1 tonne of fish meal, 5 - 6 tonnes of mixed fish is required.
Using fish meal as a foodstuff additive for commercially farmed animals allows one to meet 100% of their nutritional need for digestible phosphorus, calcium, fats, vitamins A and D, as well as B vitamins.
Fish meal naturally contains from 62% to 64% proteins and digestible fats, and the energy yield of fish meal is significantly higher than in the case of other protein-based feedstuffs.
Please note that quality specifications may vary with each shipment of goods.